The French "Savoir Faire"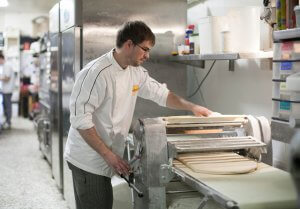 The staff at Choukette is trained in highly valued "savoir faire" in order to ensure that all of Choukette's products have that unique taste that only traditional made-by-hand methods can provide.  The secret of Choukette's success lies in its consistent product quality – fresh ingredients, no preservatives, baked on site every day.
The pastry chefs at Choukette are highly skilled artisans trained in the craft of French baking. Every day, they make pastries, breads, cakes for their customers by hand, carefully following traditional practices.