Le croissant
Nans loves to make croissant and he shows you how to do it !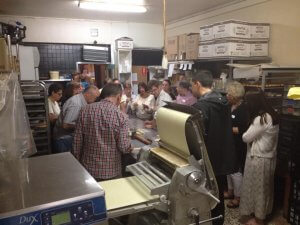 You need flour, salt, fresh yeast, butter, sugar, egg.
Day 1: -Prepare a dough and let the yeast working
Day 2: -Add the butter on top of the dough and fold it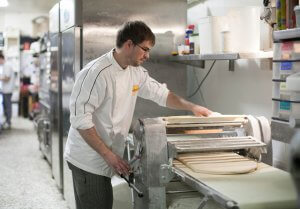 -Cut the dough in triangles.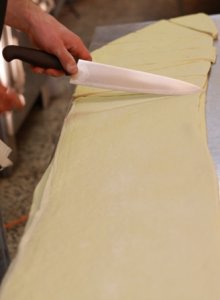 -Roll the croissant, it is a difficult step and the final shape can be completely different depending on the person who rolls it.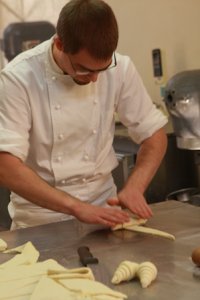 -Add eggwash carefully on top of the croissant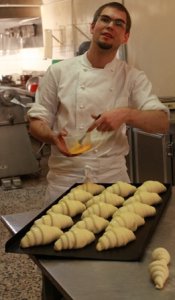 -Cook your croissants in the oven for about 25 minutes.